BOUNDLESS DIMENSIONS
Sometimes, we take the detail of a compact painting, and carry that same detail onto a larger canvas. In this series of 100 x 100 cm mixed media on canvas paintings, I allowed larger expanses of colours and brush strokes, and allowed the space within the canvas to breath.
BOUNDLESS DIMENSIONS
In the creating of this piece, I considered adding a boat, but that would have detracted from the feel of an open space, with boundless possibilities.
100 x 100 cm Acrylic – mixed media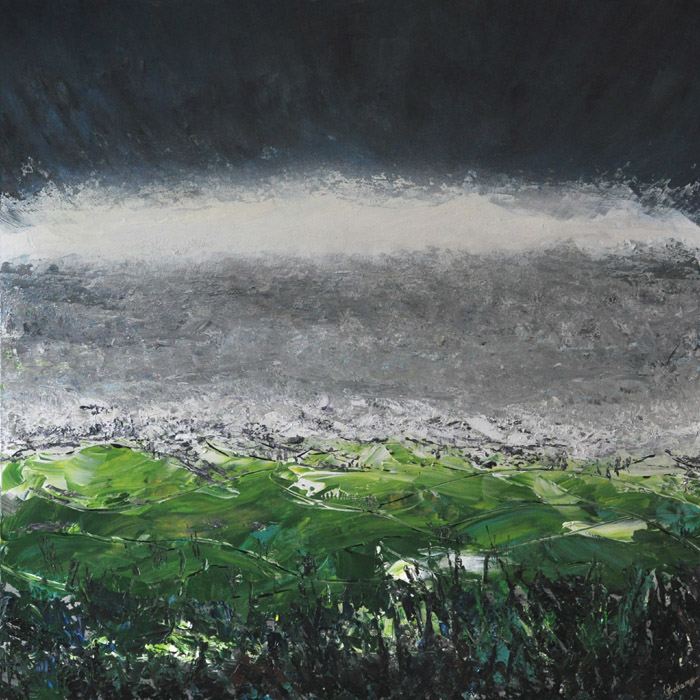 NORTH SOUTH DIVIDE
Looking South from Hurtwood Hill, the distant South Downs are divided
by the Weald's of Sussex and Surrey.
100 x 100 cm Acrylic on Canvas

LEAF COVER
Combining gold and silver leaf foils and gel medium, this was the peak of
a series of such a style.
100 x 100 cm Mixed media
EXPANSIVE
An abstract creation using gold and silver foils and acrylic paints.
100 x 100 cm mixed media

THE MYSTERY
An abstract creation, allowing imagination and colours to flourish.
100 x 100 cm Mixed media on canvas.